Beverlywood
This upscale neighborhood is comprised mainly of single-family residences constructed between the 1920s and 1950s. Beverlywood is a mix of marvelously updated homes and homes which have retained their original appeal, some streets overlook the golf course, some have city views, the streets are amply lined by trees and several parks nestled within the community. Beverlywood is situated between Beverly Hills, Cheviot Hills, and Culver City.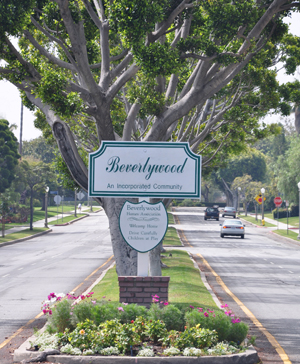 Points of Interest
Museum of Tolerance
Recipient of the Global Peace and Tolerance Award from the Friends of the United Nations, the Museum of Tolerance (MOT) is a human rights laboratory and educational center dedicated to challenging visitors to understand the Holocaust in both historic and contemporary contexts and confront all forms of prejudice and discrimination in our world today.



n the late 1980's, Simon Wiesenthal Center leadership and representatives from the world's top museums began discussing how to promote tolerance and understanding. Adding to the impetus for such a museum was the troubling discovery that a new generation of young people was beginning to question whether or not the Holocaust ever happened.

The decision was made to create a museum - but not an ordinary museum of artifacts and documents. As Simon Wiesenthal expressed, it must not only remind us of the past, but remind us to act. This Museum should serve to prevent hatred and genocide from occuring to any group now and in the future. The daunting task was to create an experience that would challenge people of all backgrounds to confront their most closely-held assumptions and assume responsibility for change.

Museum of Jurassic Technology
Like a coat of two colors, the Museum serves dual functions. On the one hand the Museum provides the academic community with a specialized repository of relics and artifacts from the Lower Jurassic, with an emphasis on those that demonstrate unusual or curious technological qualities. On the other hand the Museum serves the general public by providing the visitor a hands-on experience of "life in the Jurassic".


Los Angeles Museum of the Holocaust
LAMH dedicates itself as a primary source institution, one that commemorates those who perished and those who survived by housing the precious artifacts that miraculously weathered the war, the ghettos, and ultimately, the death camps.
Restaurants
Public Schools
Beverlywood public schools are zoned to the
Los Angeles Unified School District
,
Board District 4
.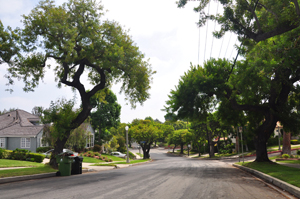 View test scores here, and here.
Canfield Elementary School
Palms Middle School
Hamilton High School
Private Schools
Le Lycee Francais de Los Angeles
Community Statistics (90034)



People

Population:62,261
Median Age: 33
Married: 41.64%
Single: 58.36%
Average Household Size: 1.9 people
Median Household Income: $42,745
Housing

Median Home Age: 35 Years
Median Home Cost: $581,630
Home Appreciation: -24.1%
Homes Owned: 18.32%
Property Tax Rate: $8.38
Climate

Rainfall (in.): 13.2
Precipitation Days: 27
Sunny Days: 290
Elevation: 75 ft.
Education

School Expenditure per Student:$5656
Pupil/Teacher Ration:21
High School Grads: 83.6%
2 Yr. College Grads: 6.31%
4 Yr. College Grads: 25.73%
Graduate Degrees: 15.05%
Voting

Democrat: 63.102%
Republican: 35.598%
Independent Other: .282%
Independent Liberal: .409%
Independent Conservatives:.609%